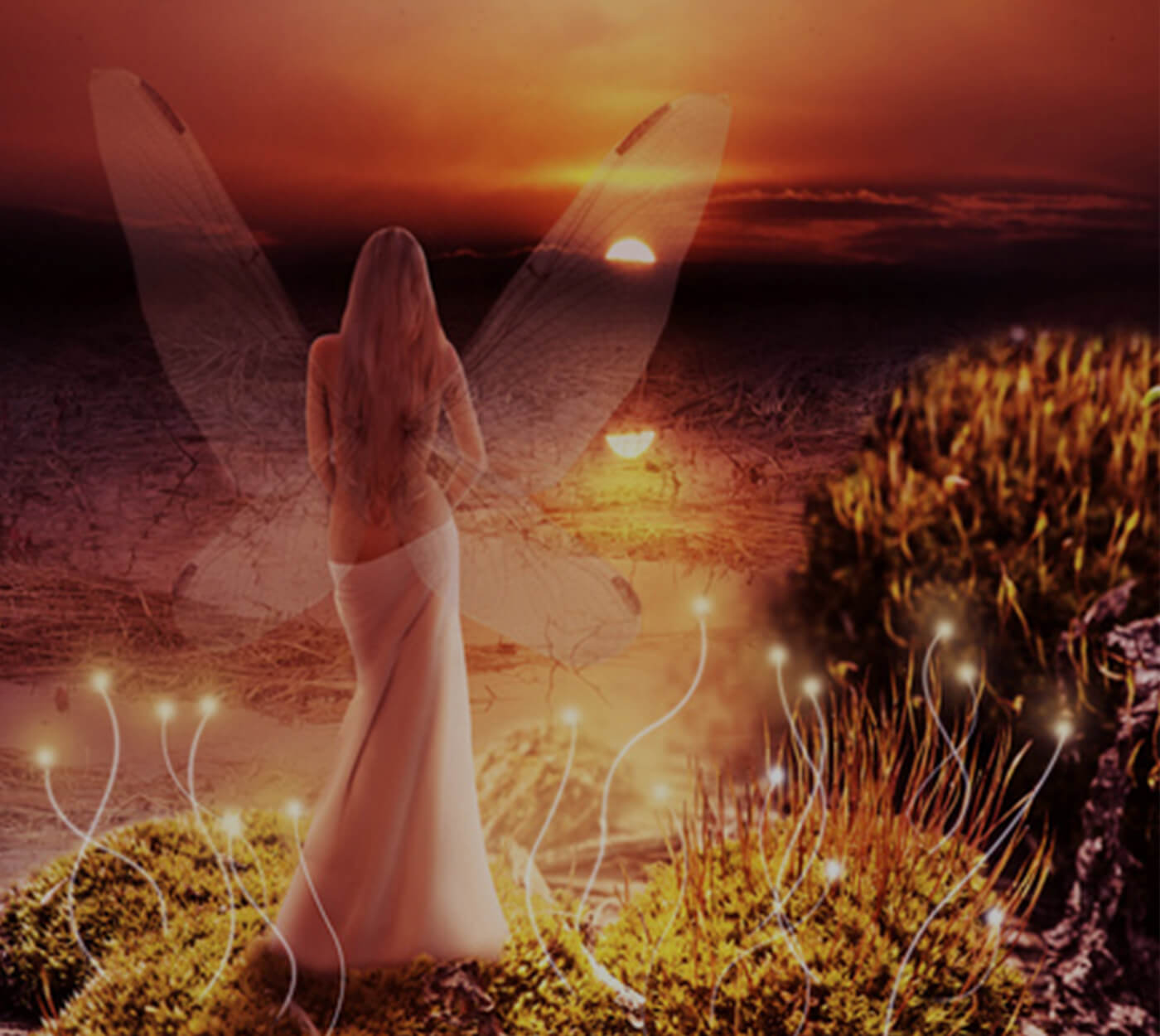 Massage and Healing Therapy

THERAPEUTIC ANGEL
HOME
Therapeutic Angel
Healing Modalities with Jan Maunder
Combining Traditional Massage Therapy, Spiritual Cleansing and Guidance with the help of Ascended Masters, Loved Ones and the Angelic Realm
EVERYONE DESERVES THEIR OWN THERAPY ANGEL
Therapeutic Angel is set in a boutique style therapy room, in the quiet and upcoming suburb of Mangere Bridge Auckland. It affords plenty of off street parking.
The therapy room is nestled­ in the front of the property, providing clients a garden view along with the accompanying trills of native birds while you relax into your treatment.
Designed to unwind, rejuvenate and re-balance, Therapeutic Angel offers a range of bodywork treatments to bring about, and maintain a place of wellness and harmony.
Face stressful work days or busy domestic lives, with relaxed muscles and your mind operating from a place of clarity and calm.
Authentic and traditional services such as Relaxation Massage, Reflexology, Reiki, Body Scrubs and Indian Head Massage can be combined to create your own personal therapy.
We encourage you to explore the diversity of these treatments and experience a session which has been created just for you.
Clear spiritual blocks, old patterns and past lives that no longer serve, live the life of your dreams and desires, with the help of Therapeutic Angel, your Ascended Masters, Guides, Angels and your Loved Ones.
Book your free consultation with Jan who will then recommend the right treatments to meet your body's particular needs.
A MASSAGE IS LIKE SAYING
I LOVE YOU TO YOURSELF
ABOUT
JAN MAUNDER
Jan Maunder began her career as a registered nurse, progressing to anaesthetic technician, before settling into therapeutic body work including massage, reflexology, reiki, Indian head massage, lymphatic drainage, hypnosis, spiritual cleansing and intuitive psychic readings.
Jan combines her medical and massage training with the powerful impact of reiki energy delivered while she works on your head, body or feet.
A graduate of The NZ College of Massage, The NZ School of Professional Hypnotherapy and the Hands On Institute of Lymphatics. Jan runs a professional clinic embracing your medical history and ensuring your experience is safe, comfortable and beneficial.
You are always discreetly covered as paper underwear is available for any full body treatment, such as the signature Body Scrub.
Jan brings an intelligent approach to wellness beneath the visible layer of blissful relaxation.
Her aftercare advice is informative and practical.
TREATMENTS
TREATMENTS
Jan using specific hand placements and gentle massage movement along the affected limb(s) to encourage lymph fluid to flow out of the circulation and into the lymph nodes, Jan might also use compression bandaging and K-taping if required. Before and after treatment photos and limb measurements are recorded with clients consent. Home care instructions are offered to clients so they can aid with their own recovery and assist with reducing the swelling within their limb(s)
Jan's spiritual and holistic courses are designed and developed with the help of her spiritual team. Students will receive a certificate of completion. Courses incude: Usui Reiki at Shoden, Okuden, Shippinden levels and Indian Head Massage. More courses are on their way; like Working with your Angels and taster course for reflexology and massage.
A focused relaxing massage that targets specific areas within in and around the body, these areas are often performing under par, due to spiritual and emotional that blocks their normal flow of energy. Jan uses her spirit team and her unique aromatherapy blends, which are created with the help of the angelic realm. These blends help to open up blockages and repair ragged damaged aura's, clients report feeling refreshed relaxed and reenergised physically emotionally and spiritually.
Hypnotherapy was once considered to be limited to entertainment, it's now regarded as a valuable holistic modality, for a wide variety of medical and social treatments. Jan will use her hypnotherapy and NLP skills to help you bring about healthier life changes. Be it reduction or coping strategies for, pain, stress and anxiety, healthier and reduced eating for weight loss, desensitisation of fears and phobias, to name but a few.
Jan will use her psychic skills, her intuition and her spiritual team along with tarot cards, to reveal what is and isn't working for you at this present time, and find ways to move forward, clearing blocks and set yourself on your true life's path. The cards reveal spiritual guidance and support on how best to move forward in this lifetime. If it is past lives that are hampering you from moving forward in this life. Jan, with your permission can open your Akashic records, and find the best way to heal issues in a past life/ lives, and help you move forward.
A deeply healing and holistic massage of the feet. More than just a foot massage, Jan applies the century old practice of kneading certain points in the feet which co-relate to organs in the body. The deep pressure brings a sense of 'ahhh' to tired feet, and the strategic placement of pressure helps to activate self-healing in any organs which are operating below par.
"Reiki" (pronounced "Ray-Key") is a Japanese term which translated roughly means "energymedicine." Inaugurated by Mikao Usui in Japan in the early part of the 20th Century. Reiki brings about a deep relaxation, while gently and safely facilitating self-healing as it opens pathways for more joyous, healthy living.
A fantastically invigorating treatment. Slough off those dead cells and let your inner radiance glow. Getting rid of the rubbish will allow your skin to breathe and function fully in a natural and healthy way. Your modesty will be intact at all times- you will be provided with disposable paper underwear and a private shower area is available to remove all traces of the scrub. You are left with smooth skin soaking up a lotion which is creamy as melted butter.
This fully clothed traditional Indian Head Massage could easily become addictive. Whilst seated upright and fully clothed, Jan massages your scalp neck and shoulders. The traditional therapy seeks out and applies pressure to certain points in order to bring balance and a sense of inner harmony. Suitable for a morning appointment to prepare you for a busy day – or book in on the way home to help you unwind and de-stress.
A full body massage attending to all those areas that have been giving you grief. Scalp, shoulders, torso, legs and feet. Designed to banish that tense feeling and allow the bliss to flow and rejuvenate.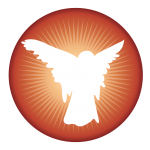 THERAPY
ANGEL AROMATIC AROMATHERAPY BLEND
Body Scrub Bar (exfoliating moisturizing): Packet of Foot Soak (relaxes and softens feet): Small Aromatic Spray & Small Bottle of Aromatic Roll On Oil of your choice: Basic Ingredients Beeswax, Shea-butter, Sweet Almond Oil, Soap Base, Cane Sugar, Epsom Salts, Sea Salt, Baking Soda, Essential Oils
Chamuel: Enhances love vibrations in romantic relationships soothes & relaxes body & mind. Joshiel: aids understanding wisdom creativity and positive. Michael: aids with courage strength and security. Rapheal: assists with boosting the immune system and calming the mind & body. Uriel: helps sharpen concentration and boost productivity. Raphael: easies emotions of sadness and heart break.50mls & 10ml Sprays
Muscle balm to helps releive tense stiff aching muscles ingredients - peppermint, rosemary, lavender Pre-sports balm stimulates & energises muscles ready for exercise or sport activity - ingredients Lemon, marjoram, orange, clary sage Post sport balm helps relax and calm muscles after exercise or sports activities - ingredients Orange, pepermint, lavender, marjoram30ml,15ml 5ml pots
Relaxation, soothes the muscles and nerves Ingredients - Chamomile, Geranium, Clary sage, Lavender. Muscle relief Remedy for tension, strain, aches & pains Ingredients - Rosemary, Lavender, Peppermint Mind Soothing and Relaxing Remedy Ingredients -Juniper berry, Lavender, Sandalwood 50ml bottle
Saint Germain violet flame assists with opening the higher heart. Ingredients - Chamomile, Peppermint, Frankincense, Lavender. sacred heart essence50ml spray
Helps soothe away painful tense pressure around your head and eyes it leaves you feeling relaxed clear of mind and at peace. Ingredients, Peppermint, Lavender, Roman chamomile 10ml Roll-on
Assists with grounding & rebalancing spiritual energy following deep meditation or spiritual work Ingredients Chamomile, Frankincense, Rosemary, Vetiver, Sandalwood 50ml & 10ml spray
Aids with decluttering the mind & opens spiritual channels to the angelic realm Ingredients - Bergamot, Lavender, Rose, Jasmine, Patchouli, pine50ml & 10ml spray
Helps stimulates & energise body mind & spirit for extra concentration & clarity Ingredients - Orange, Lemon, Manuko, Ylang Ylang, Rose.50ml spray
Helps calm the mind to promote relaxation and sleep. Ingredients - Chamomile, Geranium, Clary sage, Lavender.50ml spray
Still battling with that niggling voice inside? The one telling you that you aren't gifted, or special, or blessed with a furtive imagination. Do you think it's all in your head? Or do you blame your ego?
Silence them once and for all with my online psychic courses.
Visit the Online Courses to find out more.
ONLINE COURSES
TESTIMONIALS
TESTIMONIALS
Reiki Session I was lucky enough to have a Reiki session offered by Jan at Therapeutic Angel. The session was a new experience for me. It was a very relaxing session which left me with feelings of well-being & being able to sleep a lot easier and deeper. Jan was totally professional, properly qualified and explained everything involved. Highly recommended.
My Indian Head Massage This treatment was amazing and perfect for a busy professional. Jan used her fingers to massage my head, down my neck and along my spine and the sides of my temples, focusing on my shoulders and any tense spots. I was fully clothed and seated in a chair – my thoughts were 'I could use one of these every day before work". When the session was over I felt ready to take on the world. This treatment would be perfect for someone who needs a burst of energy, or is recovering from an illness or operation. I'll be back !!
Had my first ever reflexology experience with Jan. Very professional , very relaxing – I slept so well. As an added bonus I've had a really sore neck following a fall; pain improved dramatically following this session. Thanks Jan
CONTACT
CONTACT US
We highly recommend making reservations in advance for our standard treatments and customised packages.
As we work early evenings, feel free to check out the calendar for a time that is right for
you. You can book online or give us a call.